Commercial Plumber Orange County
When you require a commercial plumber in Orange County, you can always rely on our expertise at DC Drains & Plumbing. We understand the needs of our Orange County commercial plumbing clients and how they differ from those of residential clients. We'll meet those needs every single time you call us.
We promise to:
Stay out of your way. We want you to do business as usual while we work.
Clean up after ourselves. Your tenants or customers won't find a mess after we are on the job.
Defer to your calendar and your needs. You know your business better than we do, so we'll work with you and work around your business in the ways that are best for you.
Don't put off contacting us for commercial plumbing in Orange County! After all, many plumbing problems will only get worse if you let them go. Instead, call now so we can get a commercial plumber to your door fast and solve your problems ASAP!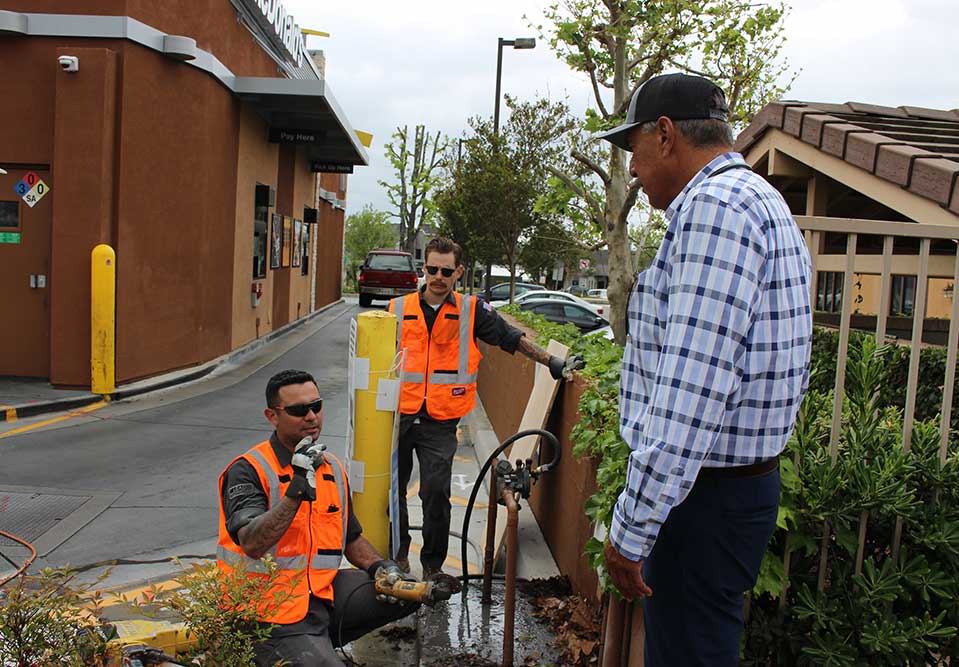 Orange County Commercial Plumbing Repairs
It doesn't matter what commercial plumbing repairs you require because we can handle anything. Whether you're repairing a faucet or replacing the sewer, we'll ensure that you get the solutions you need.
Our Orange County commercial plumbers will work with you, your clients, your tenants, your customers, and more. We'll be sure that we understand what everyone needs before we begin the job. That way, you'll be able to keep working with as little interruption as possible. 
Commercial Plumbing Installation Orange County
Are you building out your new location or remodeling an old one? Maybe you've had a faucet or a toilet go bad and you want to get it replaced ASAP. No matter what your commercial plumbing installation involves, we will take care of it fast.
We'll get to you soon and assess your needs efficiently. Once we know what your installation entails, we'll develop a plan to get everything taken care of. Whether you need a single faucet or a building full of new bathroom fixtures, our Orange County commercial plumbers will make sure that we get the right parts and that we install them on time, too.
Orange County Commercial Plumbing Maintenance
Keep your building working well when you call us at DC Drains & Plumbing for commercial plumbing preventative maintenance. Depending on the size of your plumbing system and a few other factors, we'll let you know our plan for maintaining it. When you agree to the work, our expert Orange County commercial plumbers will get started.