Many people hesitate to call a 24 hour Costa Mesa emergency plumber because they're afraid that their plumbing issue doesn't actually qualify as an emergency. While we would rather you call than wait around or live in an uncomfortable situation, we also understand.
Here's what you need to know about plumbing emergencies so you can decide when to call for emergency plumbing or emergency sewer line services in Costa Mesa.
What Qualifies as a Plumbing Emergency?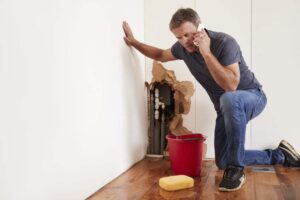 It's a good idea to call a Costa Mesa emergency plumber when:
Your plumbing problem is causing a flood and you can't stop it without shutting off all the water to your house
Your plumbing problem is causing a sewer backup. This can cause illness and usually smells terrible!
Your plumbing problem means you can't use all or part of your plumbing system.
You feel like it's an emergency, even if you're not sure why.
How Long Does a Costa Mesa Emergency Plumber Take?
When you call our 24 hour Costa Mesa emergency plumber, we will get to you as soon as we can. This is nearly always within 24 hours and usually is quite a bit faster than that.
Once there, we will stabilize the situation. This can take anywhere from a few minutes to a few hours. Beyond that, we may need to do more work or return during regular business hours to complete your repair entirely.
How Much Does a Costa Mesa Emergency Plumber Cost?
The cost of your Costa Mesa emergency plumber or emergency sewer line services will depend on what is going on in your home. We charge hourly for emergency services and you may have parts costs, as well.
Keep in mind that we will always make every effort to keep your costs down. We know that plumbing problems can be expensive and we won't ever do anything that is not absolutely necessary to prevent further damage and disaster. If you're particularly concerned about cost, talk to our emergency plumber before they begin to let them know.
Get Emergency Plumbing Help Today
Call us at DC Drains & Plumbing whenever you require an emergency plumber in Costa Mesa. We'll get to you fast and fix your problem as soon as we can because we know you can't live well without good plumbing. Call now so our plumbers in Costa Mesa can get to you soon and get you the plumbing help you need!