La Palma Plumber & Sewer Service Experts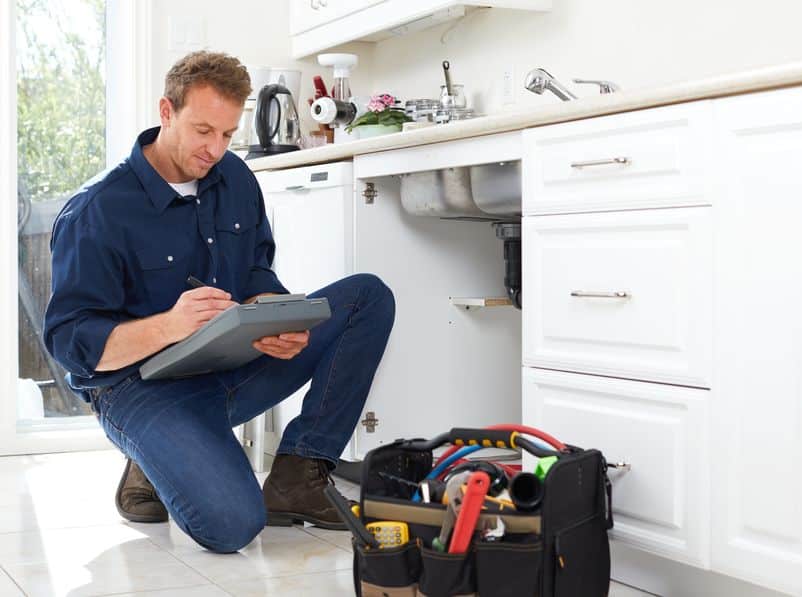 When you need help with your plumbing or sewer at home, call us at DC Drains & Plumbing for help from a professional La Palma plumber. Whether you need us to fix a leaky sink, unclog your drain, or inspect your sewer lines, our La Palma plumbers and sewer experts can handle it! Give us a call and will be there soon to get started on your plumbing or sewer service in La Palma ASAP.
Plumbing Services
We offer a full line of plumbing services in La Palma, including repair, replacement, and installation. Just let us know what's going on and we'll send out the best La Palma plumber for your needs.
Emergency Plumber
If you're experiencing an urgent plumbing problem, call our La Palma emergency plumber right away. We'll be there soon and fix it fast!
Slab Leak Detection
If you think that you may have a slab leak, rely on our team specializing in slab leak detection in La Palma to find your leak before it can start causing major damage to your home.
Slab Leak Repair
Once we've found your leak, we'll fix it fast so you won't have to worry about it anymore. Get your home in top shape today when you choose us for your slab leak repair in La Palma.
Gas Line Services
Our La Palma plumbers offer gas line services, too. We'll install a new line, repair your existing lines, or test your gas lines to make sure they are safe.
Drain Cleaning Services
We'll handle your La Palma drain cleaning fast! Drain cleaning service is one of our specialties and we will work hard to get rid of your clog as quickly and efficiently as we can.
Backflow Testing
Get your required backflow testing in La Palma completed ASAP so you won't have to worry about it. We'll get the proper city or state paperwork you need to buy or sell your home to you fast!
Sewer Service in La Palma
We also offer a complete line of sewer service in La Palma. There's nothing we won't do to get your sewer working again.
Sewer Repair
When you need your sewer fixed, rely on us for expert sewer service in La Palma. Our team will find the issue and fix it fast!
Trenchless Sewer Repair
If we can use trenchless sewer repair in La Palma to fix your lines, we'll do it so you will have a faster, cheaper sewer repair.
Sewer Line Cleaning
We are your experts for sewer line cleaning in La Palma! We'll make your stubborn clog disappear.
Hydro Jetting
We'll clean out your sewer lines using hydro jetting. Hydro jetting in La Palma allows us to clean off the sides of your pipes so they look like new!
Sewer Ejector Pumps
We can fix your sewer ejector pump, replace it, or install a brand-new one. Give us a call to schedule your sewer ejector pump service in La Palma.
Sewer Camera Inspection
We often use sewer camera inspection in La Palma to find clogs, identify sections that may need to be repaired or replaced, and more.
Emergency La Palma Sewer Service
When you need emergency sewer line services, you want our La Palma plumbers on the job! We'll get to you fast and repair your sewer ASAP.
Commercial Plumbing
Do you have a business or commercial property? We can take care of your commercial plumbing in La Palma. Our team will help you get back to business as usual.
Call us at DC Drains & Plumbing when you need an expert La Palma plumber for your plumbing or sewer service!