Midway City Plumber & Sewer Experts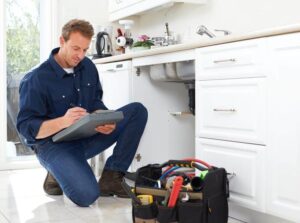 When you need a fast, friendly, and reliable Midway City plumber or sewer expert to handle your residential or commercial plumbing woes, call us at DC Drains & Plumbing ASAP. We're the "plumbing company near me" you can trust.
Your Midway City Plumber
A DC Drains & Plumbing plumber in Midway City is always ready and waiting to help you out. We can be there soon to get your plumbing working again fast, just give us a call now.
Emergency Plumbing
Our emergency plumber in Midway City knows that some plumbing problems can't wait. We provide emergency plumbing services 24/7, so you can rest assured someone is on their way to help.
Slab Leak Detection
If you think you have a slab leak, call our experts in slab leak detection in Midway City right away. We'll find that leak and work with you to get it fixed ASAP.
Gas Line Services
Our plumbers in Midway City offer gas line services, too. We'll install new lines or replace old ones before they create problems for you.
Backflow Testing
We can also complete your Midway City backflow. We'll work with you to make sure you have the paperwork you need when it comes to state backflow specifications.
Sewer Line Services
We offer complete sewer line services in Midway City. Our Midway City plumbers will get your sewer working again fast.
Sewer Camera Inspection
Call us for your Midway City sewer inspection. Whether your sewer is clogged or needs repair, when you're buying a new building, or if you've lost something important down your drain, we can perform a sewer camera inspection in Midway City.
Sewer Repair
Our sewer service experts will complete your sewer repair in Midway City as fast as we can because we know you rely on your sewer every day.
Sewer Line Cleaning
We offer complete sewer line cleaning in Midway City. We'll find that clog and remove it, or get all of the sludge out of your pipes so you won't have to worry about them for a long time.
Hydro Jetting
Hydro jetting involves spraying a pressurized stream of water into your sewer line. We use it to break up clogs or clean your pipes to make them look brand new.
Emergency Sewer Line Services
When your sewer problem can't wait, don't hesitate to call us for emergency sewer services in Midway City. We'll send out an expert Midway City plumber to quickly fix your sewer so you can get back to normal ASAP.
Commercial Plumbing
We offer a complete line of commercial plumbing services, too! When you need an expert plumber in Midway City to address your business needs, call DC Drains & Plumbing for prompt and professional commercial plumbing.
Call us at DC Drains & Plumbing today, or whenever you need a Midway City plumber or sewer expert.