San Clemente Plumbing & Sewer Services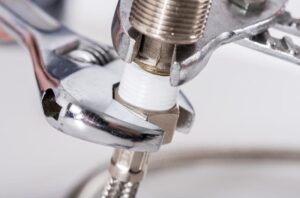 When you need San Clemente plumbing or sewer help, our team from DC Drains is here for you. We'll work with you to get your home working normally again soon!
Plumbing
We have a plumber in San Clemente standing by, ready and waiting to help you with repairs and installations.
Emergency Plumbing
If your plumbing need is urgent, call our emergency plumber in San Clemente. We'll get to you fast and get your plumbing working again soon no matter the time or day.
Slab Leak Detection
If you suspect a slab leak, call our team for slab leak detection in San Clemente today. We'll make sure we find that leak and help you get a plan in place to fix it fast.
Backflow Testing
We can perform all required backflow testing in San Clemente. We'll also get you the certifications you need so you can prove that you had it done and that your system is safe.
Gas Line Services
Our plumbers can help you with gas line services in San Clemente, too. We'll make sure you have the new lines you need or the replacement lines that will keep you and your family safe.
Sewer Services
When it comes to getting help with your sewer in San Clemente, rely on our team no matter what is going on.
Emergency Sewer Line Services
We offer emergency sewer line services in San Clemente because we recognize that some problems can't wait. Call us now to get help soon.
Hydro Jet Plumbing
We'll complete your hydro jetting in San Clemente fast so you can get your sewer line cleaned out and get everything back to normal.
Sewer Repair
If you need a sewer repair in San Clemente, our team will be there fast. We'll find the issue and get it repaired as quickly as possible so you can use your system normally again soon.
Sewer Camera Inspection
If you need to see down your sewer line for any reason, call us for a sewer camera inspection in San Clemente. We'll get you the images you need.
Sewer Line Cleaning
A sewer line clog is a major problem! We'll complete your sewer line cleaning in San Clemente ASAP so your plumbing will work as usual before you know it.
Commercial Plumbing
We also offer a complete line of services for commercial plumbing in San Clemente. Call now and get the help you need for your business.
Rely on our team from DC Drains whenever you have plumbing or sewer needs in San Clemente.